The Possibilities of Your Custom Bathroom Are Endless!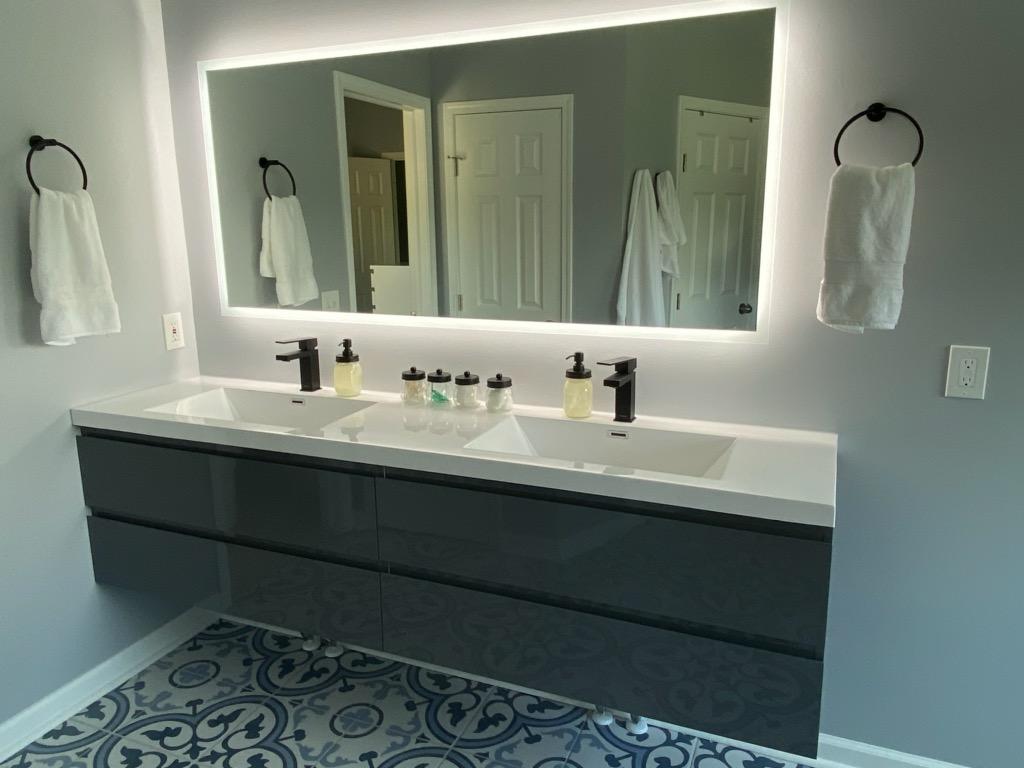 You'll want to spend all of your free time relaxing in your tub or shower. When it comes to your bathroom, we'll give it a complete makeover, including:
Texture Tile Floor
Sinks, Faucets, & Fixture Installation
Custom walk-In Shower Installation
Bathroom Vanity & Cabinet Installation
Bathroom Lighting
With a team of talented designers and professional builders, we can make your dreams come true. We'll work with you every step of the way to ensure that the final result is everything you wanted it to be. Choose from a wide range of special features such as soaking tubs, stand-alone showers, tiling, storage units, and more.
We stand behind our work and offer a full satisfaction guarantee, so you can be confident that your custom bathroom will look and function exactly how you want it to.
Connect with us on Facebook
Connect with us on Instagram